Comprehensive Landscape Maintenance Services for
Homeowners in Haverford, Pennsylvania
In 1997, Paragon Landscaping began maintaining landscapes on the Main Line of Philadelphia, for homeowners who wanted landscape care without spending a lot of time keeping track of what needed to be done. Today, Paragon has climbed to the top of the landscaping industry. Our landscape maintenance plans remain extremely popular among the illustrious homeowners of the Main Line, including those in historic Haverford, Pennsylvania. We have a reputation for professionally maintaining each landscape in a timely manner with minimal disruption to the homeowner's lifestyle. We keep on top of our duties, which means you don't have to worry about a thing.
We are a local company, and our professionally-trained employees have an exceptional knowledge of the local horticulture and property needs. We truly care about the health and beauty of the neighborhoods in Haverford, and we will do everything we can to make sure your home meets the high standards of the area. Keep reading to learn more about our landscape maintenance plans and how they can be customized for your specific needs.
Integrity and Respect Make Us an Ideal
Landscaper for Fine Neighborhoods in Haverford
Paragon stands firmly rooted in values of integrity, honesty, and respect. We work hard to keep your landscape looking great all year long, and when we are at your home, we do everything in our power to protect your property. 
A Landscape Management Plan Benefits Landscapes
of All Shapes and Sizes
Preserving your landscape investment is important. Rely on our maintenance teams to routinely keep your lawn, trees and plants in excellent condition. Each landscape management plan is customized to your unique needs. We'll do the work so you can enjoy a hassle-free landscape.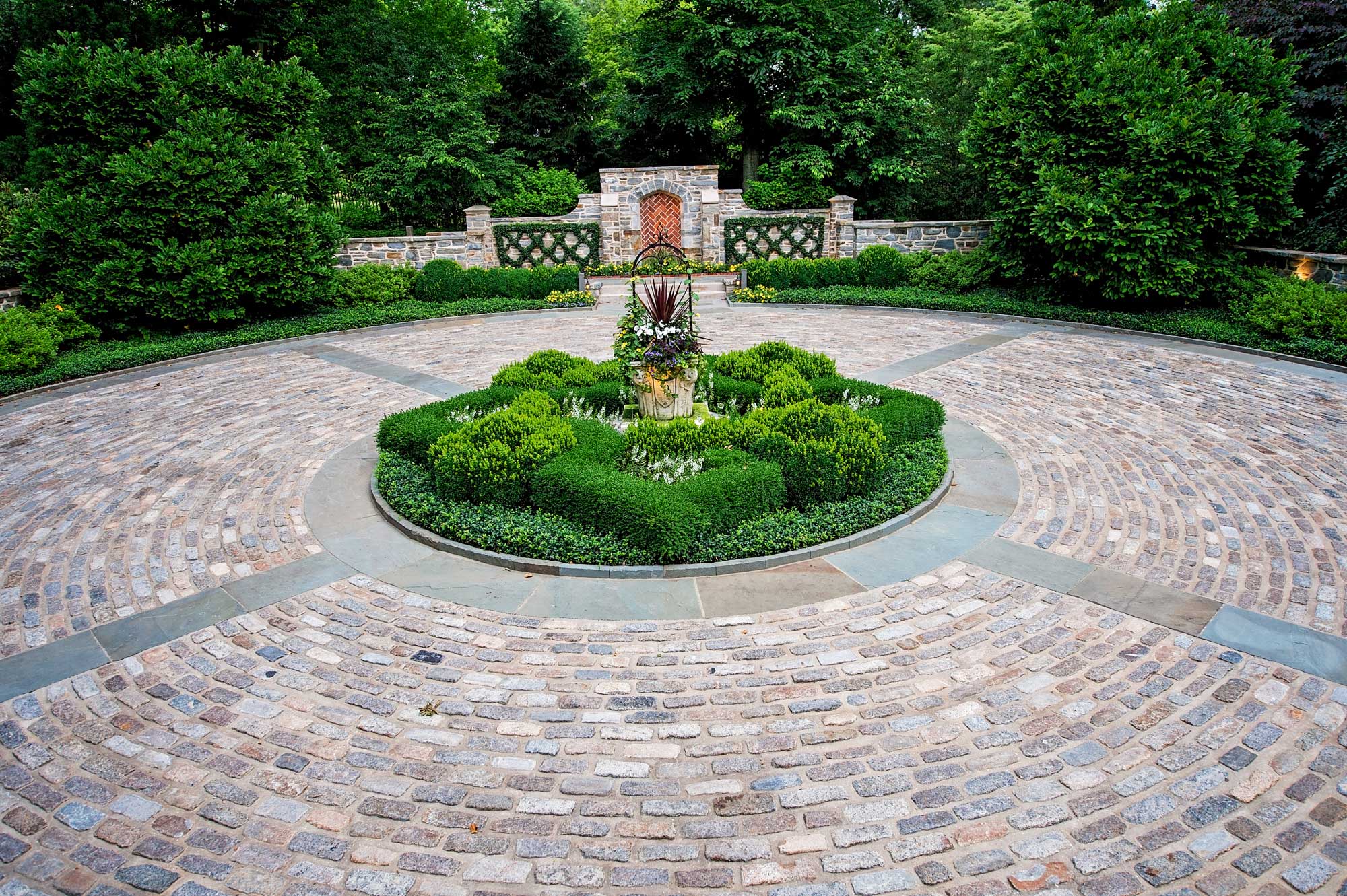 Our full range of landscape maintenance services include:
All our plans are straightforward with no hidden costs. We believe the amount of quality service you receive per dollar spent is the best value you'll get in Haverford. We always keep you informed of when we are going to work on your property, and our crews are incredibly focused, giving them the ability to complete their work quickly and move on to the next job. We do everything we can to stay out of your way and not disrupt your family life.
View more beautiful landscapes on our Portfolio page.
A Convenient Process Brings Our
Maintenance Services to Your Backyard
Paragon believes in making landscaping a pleasant experience for everyone involved. We strive to keep on top of all the little details, keep our customers fully informed of everything we do, and leave the property looking clean every time we work on it. Our organization and streamlined process makes this possible.
The Paragon process for setting up a landscape maintenance plan looks like this:
Call us or visit our website to schedule an on-site visit.
Our representative will meet you at your home to discuss your landscape service needs.
We will provide a comprehensive landscape service proposal.
Our contract includes an in-depth explanation of services with associated costs.
Our contracts are month-to-month, with simple and straightforward invoicing.
We can start work on your landscape immediately.
Rest assured that Paragon can keep everything under control. That's our job. All you have to do is enjoy your beautiful property. Contact us to make that first appointment for an on-site visit.
Meet All Your Landscaping Needs with
Our Full Range of Services
We offer more than maintenance services to our Haverford customers. From installing patios to creating a unique aesthetic with seasonal enhancements, our other services add great value to your home.
Any questions about our landscaping services will gladly be answered when you contact us by phone or through our online form.
Proudly Offering Landscape Maintenance in
Haverford and Neighboring Communities
We are truly proud to be a local landscaping company in one of the finest areas of the entire United States. Our service areas include these cities on the Main Line of Philadelphia:
Bala Cynwyd, PA
Merion, PA
Narberth, PA
Penn Valley, PA
Wynnewood, PA
Devon, PA
Berwyn, PA
Paoli, PA
All services offered in these areas are guaranteed to satisfy even our most discerning customers. Learn more on our Main Service Area page.
Be on the Paragon
Landscaping Team
This landscaping team is like no other company on the Main Line. We are the best at what we do, and we treat our valued employees with the same respect we treat our customers. To learn more about available positions, please see our Career page.
"Paragon was phenomenal to work with. They were very respectful of our time, their crews were clean, quick and did a beautiful job. Paragon's landscape maintenance services are the best on the Main Line."
— J. Smith