Superior Landscape Services for Gladwyne, Pennsylvania and the
Main Line
With Paragon, you know that your landscape will always be pristine and healthy. Paragon Landscaping is committed to the design and maintenance of superior landscapes with exceptional services, including landscape design, installation, maintenance, enhancements, and lawn care for our clients in Gladwyne and Philadelphia's Main Line. Our extensive array of landscaping services allows our clients to enjoy a pristine and appealing exterior hassle free.
Whether you require month-to-month landscape maintenance or a large scale installation, Paragon's experienced and knowledgeable landscaping specialists can ensure that your property is the best it can be. We work to ensure that all maintenance visits are completed with the utmost efficiency, to ensure minimal disruption.
Paragon is Dedicated to Efficient and Reliable Service
At Paragon, we believe that our clients deserve the highest quality service for all aspects of landscaping. We work with professional landscape designers and architects to develop exceptional and unique landscapes for our clients. Our landscape installation, maintenance, and enhancement services are the best in the industry. We pride ourselves on completing all of our landscaping services with the utmost efficiency and attention to detail, and we arrange our scheduled visits around our clients' needs.
Paragon offers comprehensive landscaping services with a focus on convenience and efficiency. In order to present a professional appearance, our staff are issued company uniforms, and our modern landscaping equipment is transported in clean, well maintained vehicles. To ensure the comfort and safety of our clients, our highly dedicated staff undergo rigorous background checks during the hiring process.
Advantages of
Paragon Landscaping Services
Paragon is a valued landscaping provider with a solid reputation in Gladwyne and Philadelphia's Main Line. We insist on hiring the best landscaping professionals in the industry, and our specialists exhibit in-depth knowledge of horticultural and landscaping techniques and applications.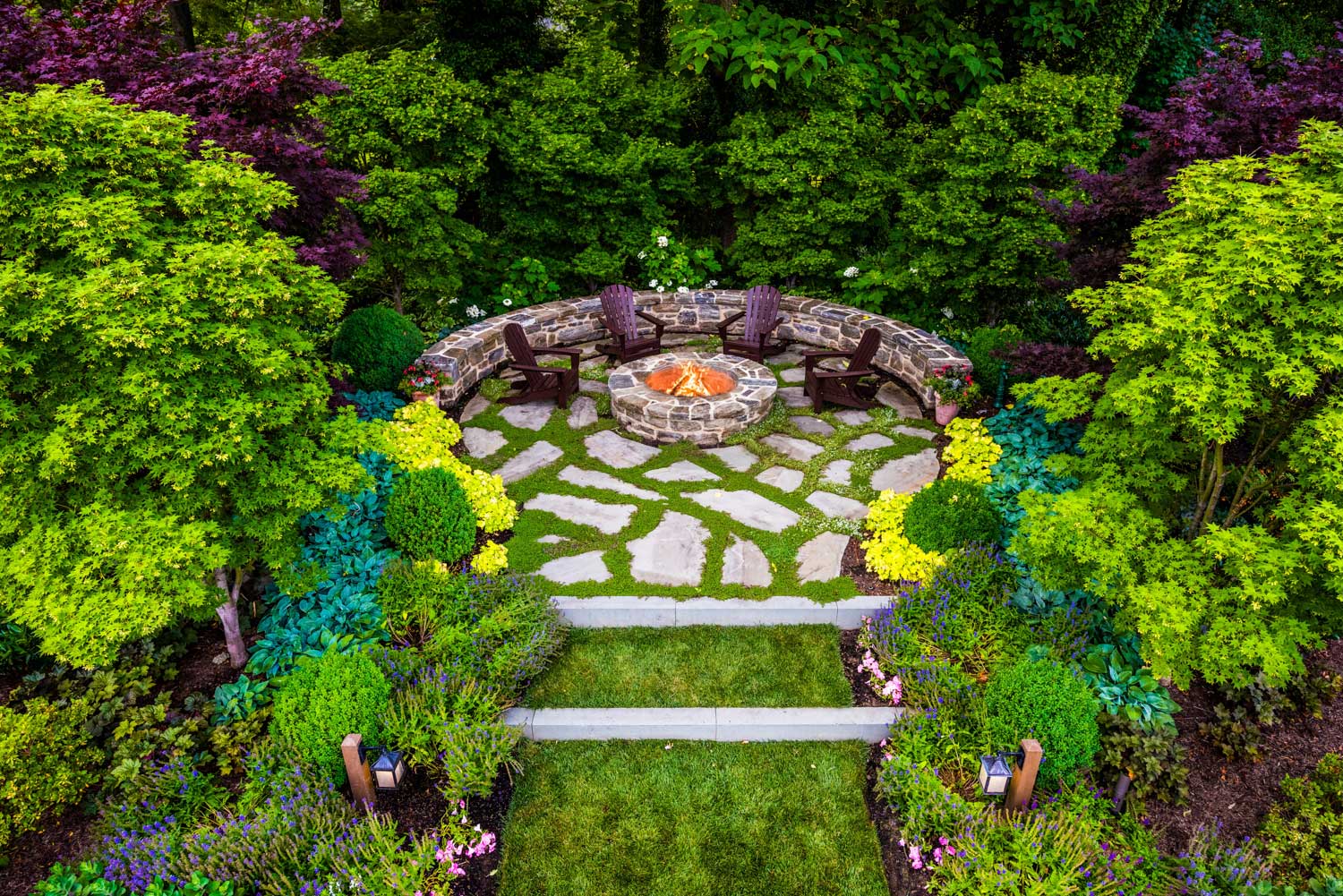 In addition to our exceptionally competent and vetted staff, Paragon offers numerous advantages for our loyal customers:
Quality Landscaping in Gladwyne, Pennsylvania
Paragon is committed to providing the best landscaping services in Gladwyne and the Main Line of Philadelphia. We customize our broad range of landscaping services to meet our clients' varied landscaping needs. We understand that our customers do not have the time to worry about managing every aspect of their landscape installation and maintenance, which is why we manage it for you. Over the past two decades, we have established simple and streamlined our contracting processes. Simply tell us what you need, and we will do the rest!
Whether you need a regular monthly maintenance contract, seasonal lawn care, or a complete landscape overhaul, Paragon makes it simple:
Call us or visit our website to schedule an on-site visit.
Our representative will meet you at your home to discuss your landscape service needs.
We will provide a comprehensive landscape service proposal.
Our contract includes an in-depth explanation of services with associated costs.
We can start work on your landscape immediately.
Over the past 20 years, Paragon has worked to perfect our estimates and contracts to weed out unnecessary complexity. We offer the highest quality service with the utmost convenience for our customers. To find out which Paragon services are best for your landscaping needs, contact us today.
Exceptional Landscaping
Services with Paragon
Paragon provides a full range of additional landscaping services for our clients in Gladwyne and the Main Line.
Gladwyne's Favorite Landscape Services Provider
Paragon is a provider of superior landscaping services to Gladwyne and Philadelphia's historic Main Line neighborhoods.
Our broad service area includes the following cities:
Bala Cynwyd, PA
Merion, PA
Narberth, PA
Penn Valley, PA
Wynnewood, PA
Devon, PA
Berwyn, PA
Paoli, PA
We provide high-end landscaping expertise and exceptional service for everyone in our service area. Find the best Paragon landscaping products for your needs on our services page.
Cultivate a Successful
Landscaping Career
As a growing full service landscaping company, Paragon Landscaping is committed to hiring landscaping professionals who are well-versed in horticultural techniques and applications. If you are an experienced landscaping specialist with a drive to succeed, visit our career page to find the perfect position on the Paragon team!
"Paragon was phenomenal to work with. They were very respectful of our time, their crews were clean, quick and did a beautiful job. Paragon's landscape maintenance services are the best on the Main Line."
— J. Smith