Stunning Landscape Installations
in Villanova, PA
Paragon Landscaping offers full service professional landscape installation for all of our clients in Villanova, Pennsylvania and on the Main Line of Philadelphia. Our landscape installation services include, but are not limited to:
Site Excavation and Grading
Drainage and Irrigation Systems
Hardscape Installation
Planting Installation
Large Tree Installation
Lawn Installation
Paragon uses only the highest quality materials and plants to ensure that your landscape will stand the test of time. Our highly trained staff has the horticultural skill and knowledge to create beautiful, timeless and functional landscapes that our clients can appreciate for years to come. At Paragon, we are committed to providing high speed installation, for quick project completion. We specialize in large scale, high-end landscape installation, with comprehensive follow up care during the warranty period and beyond.
Efficient and Streamlined Landscape Installation by Paragon
At Paragon, we understand that landscape installation requires a substantial investment of time and effort. We are dedicated to completing our installation projects quickly and efficiently, to ensure a hassle-free experience for our clients.
For large projects, Paragon is pleased to work with professional landscape architects and design teams in collaboration with our clients to ensure exceptional landscape construction and planting installation. For smaller projects, we offer in-house design services to create functional and beautiful landscape enhancements.
We make it a point to know our clients' schedules so that daily installation work is completed with minimal disruption, and we keep our clients informed of the project's progress by maintaining open lines of communication. To ensure a professional demeanor, our staff are issued company uniforms, and they transport our state of the art landscaping equipment in new, clean trucks. To ensure the security and safety of our clients, all of our staff members undergo comprehensive background checks.
Paragon was one of our favorites to work with. We liked them so much that we plan to use them on our second home.
Benefits of Working
With Paragon Landscaping
As a premier landscape service provider of Philadelphia's Main Line, Paragon Landscaping is dedicated to quality landscape installation. Our skilled landscape craftsmen exhibit expert knowledge of horticultural practices and landscape installation techniques.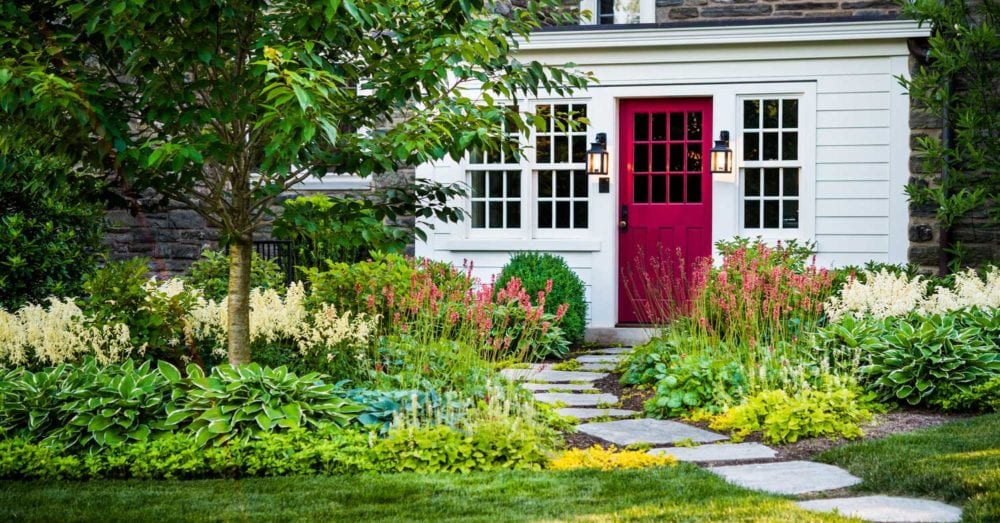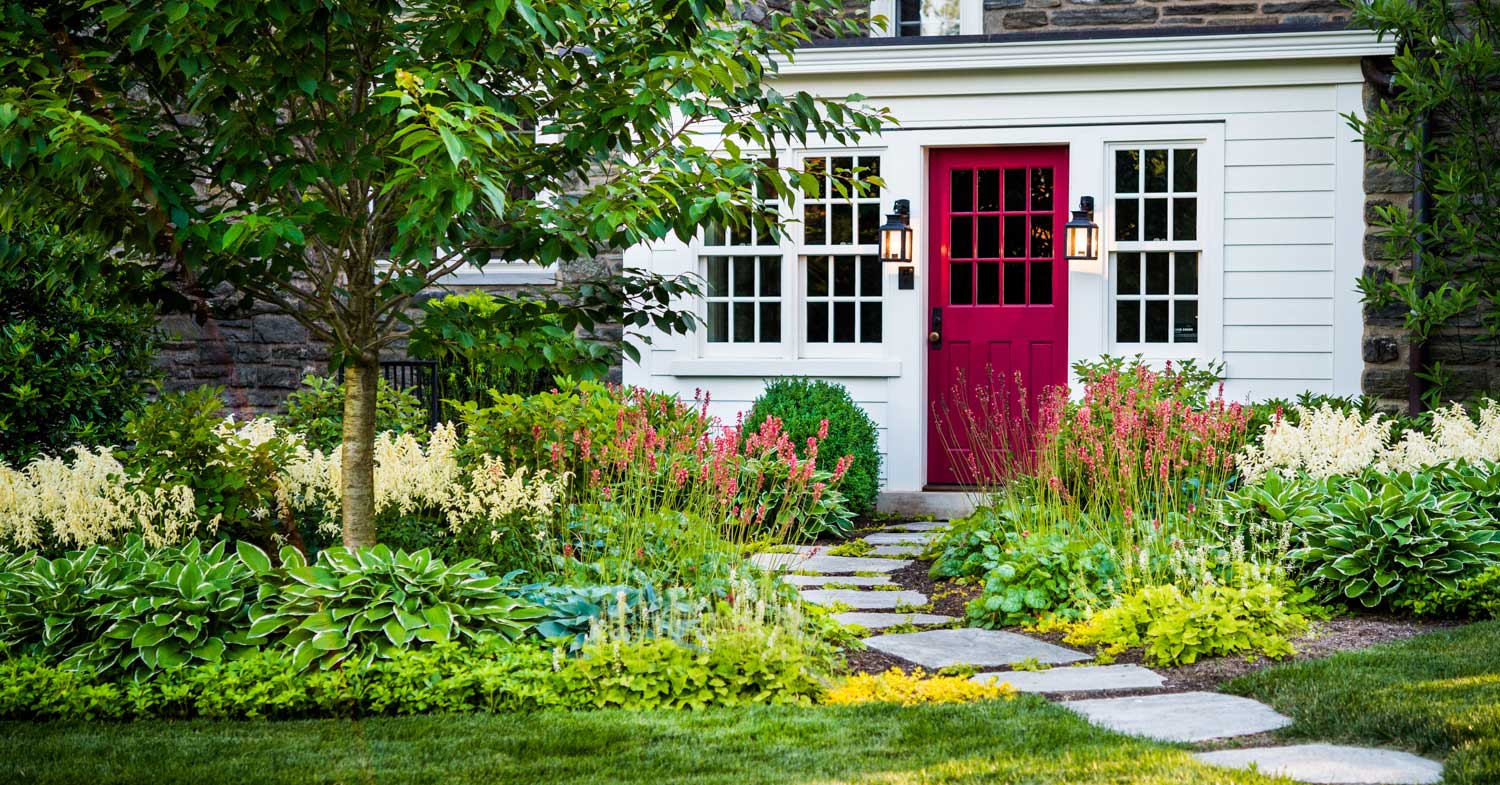 In addition to our highly selective staffing, Paragon's landscaping installation services offer an array of benefits:
For more examples of Paragon's landscape installations,
Distinctive Landscapes for Villanova, Pennsylvania and the Main Line
Paragon Landscaping Corporation offers expert landscaping installation services with minimal disturbance. Our landscape design and installation services are easy to arrange. Simply meet with us to establish the project parameters, and we'll do the rest!
To arrange a landscape installation or renovation with Paragon, follow these easy steps:
Call us or visit our website to schedule an on-site visit.
Our representative will meet you at your home to discuss your landscape service needs.
We will provide a comprehensive landscape service proposal.
Our contract includes an in-depth explanation of services with associated costs.
We can start work on your landscape immediately.
At Paragon, we understand that our clients prefer simple and straightforward contracts, without unneeded complexity. We provide clear, comprehensive installation estimates without any hidden information or add-ons. Most importantly, we maintain open lines of communication with our clients and our on-site team, so that our customers are always in the loop. To get started with your new landscape maintenance plan, contact us today!
Additional
Landscaping Services
Paragon provides a full range of landscaping services for our clients in Villanova and other Main Line neighborhoods.
To learn more about Paragon's wide range of professional landscape services, feel free to contact us.
Villanova's Preferred Landscape Installation Provider
Paragon is pleased to offer exceptional landscape services to loyal customers throughout Philadelphia's Main Line neighborhoods.
Our broad service area includes the following cities:
Bala Cynwyd, PA
Merion, PA
Narberth, PA
Penn Valley, PA
Wynnewood, PA
Devon, PA
Berwyn, PA
Paoli, PA
We are dedicated to superior landscape design, installation, and maintenance to clients within our service area. To learn more about Paragon's extensive catalog of landscaping services,
Build a Fulfilling
Landscaping Career
Paragon is a proud provider of comprehensive landscape services, and we are always looking to add new landscaping professionals to our team. If you have experience in landscaping and are motivated to succeed, we want to work with you! Take a look at our career page for current career opportunities. We look forward to hearing from you!
"Paragon was phenomenal to work with. They were very respectful of our time, their crews were clean, quick and did a beautiful job. Paragon's landscape maintenance services are the best on the Main Line."
— J. Smith